By Clint Fletcher
As a surprise to absolutely no one, the risk of addiction and overdose has been on the rise since COVID-19 began to spread across the world. While the data is still coming in from the latter half of 2020, it's safe to say that this pandemic has sent thousands of Americans with substance use problems into a tailspin, and it has tipped others over the edge into dependence, addiction, and suicidal thinking. Admissions to treatment centers are on the rise all over the country, and for good reason. Our society is in a lot of pain.
The opposite of addiction isn't just sobriety, it's connection.
The Isolation Effect
For those of you in recovery already, you may have heard this before: The opposite of addiction isn't just sobriety, it's connection. Linking up with other like-minded individuals is how we survive. While others with a more stable background may do just fine in isolation, those in recovery were either once good at connecting and became isolated due to substance use issues, or they were never taught how to properly connect with others to begin with.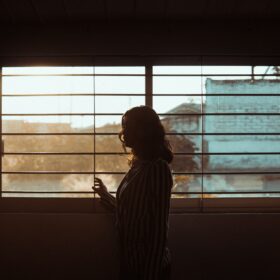 During normal times, meetings lay the groundwork for individuals in recovery to connect in person. Meetings are already scheduled for a set time day and night, every week throughout the year, rain or shine, holiday or no holiday. This connection has been severed to some degree during the pandemic.
Thankfully, there are online meetings — and many are certainly taking advantage of them — but the experience isn't quite the same. For some, this setback has triggered a relapse; others have been forced to face their demons and consider recovery for the first time. Isolation is a significant enemy, and it's deeply important to stay connected with peers and supportive loved ones in any healthy way we can.
Coronavirus Addiction Stats
Here's how COVID-19 has affected addiction and suicide rates:
How to Cope During COVID-19
The good news about the pandemic is that it's forced us all to learn to cope with our mental health in new and innovative ways we may not have considered otherwise. Did any of us even know what Zoom was before COVID? Would we have considered online therapy pre-pandemic? Here are some ways to cope this year: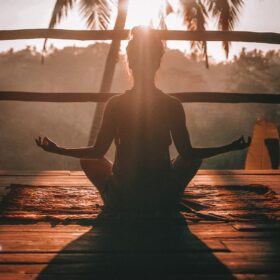 Connect online. Zoom meetings, G-Chat, support groups, alumni meet-ups, FaceTime, and sponsor calls are all fantastic ways to connect via the web or phone.
Get those endorphins. While 30 minutes a day is recommended, any exercise is better than none. If you live in a cold area, try online yoga, aerobics, or martial arts.
Protect your sleep. Lack of sleep affects your blood pressure and stress levels. Go to bed and wake up at the same time every day, and say no to caffeine in the PM.
Mindfulness. Meditation or prayer for 15-20 minutes twice a day can do wonders for your mind. There are a number of apps that can help you out, like Headspace.
Therapy. Thousands of mental health professionals have switched to online sessions at discounted rates. Find one in your state that fits your schedule!
Help for Addiction and Mental Health Issues at The Meadows Texas
Located in beautiful Princeton, The Meadows Texas specializes in the treatment of co-occurring addiction and mental health issues. We're an industry leader with an evidence-based approach to recovery, delivering personalized trauma-informed care by addressing all types of emotional and childhood trauma. We mix therapy with calming activities like yoga, fishing, disc golf, and equine therapy.
If you or a loved one need professional help, please give us a call. Our clinical team at The Meadows Texas is ready to guide you through your recovery journey in a safe and compassionate environment.