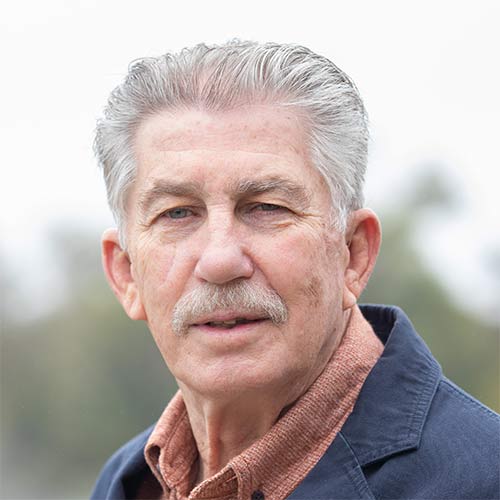 Ronald Arrington, MS, LCDC, CSAT, SEP
Executive Director
Born and raised in Grand Rapids, Michigan, Ronald Arrington earned his undergraduate degree from Western Michigan University in philosophy and comparative theology before obtaining a master's in addiction studies from the University of Arizona.
While some people love to make five-year or 10-year plans, Arrington has gone through life seeing which opportunities present themselves. It's a philosophy that has paid off for him. To date, his experience has included a trio of roles at Sierra Tucson, including assistant clinical director, director or special programs, and program director of the sexual recovery program. He also served as clinical director at both Sante Center for Healing and Grapevine Valley Hope and was program director of the adolescent program at Tucson General Hospital.
Like so many in the field, Arrington pursued this line of work intent on helping others, but through it he found healing for his own trauma and addictive issues. In his current role as executive director, he recognizes that he sets the tone for the program, so he makes sure to reflect respect for company, patients, colleagues, and self — valuing the role each person plays. "I think it is important for us have a sense of, and a belief, that what we do makes a difference, that what we do has value and we each contribute to the whole," he explains. Arrington also places a priority on ensuring the program and facility adhere to all federal and state licensure, standards, and codes, and that our policies and procedures reflect those standards.
Married to a licensed professional counselor and music therapist, he has two grown children who live in Arizona. When not working, Arrington unwinds on either a bicycle or his BMW motorcycle, which he rides with his wife. He also loves to read, go to the movies and travel. Outdoor pursuits from fishing and hiking to backpacking and spending time in the mountains round out his interests.