By Clint Fletcher 
Hazardous alcohol use increased every month for those in lockdown compared to those who weren't under any restrictions.
As we're nearing the end of what we hope is the worst of the pandemic and readjusting back to normal life, data is pouring in on the link between alcohol and COVID and the psychological damage the epidemic has caused us. The American Medical Association (AMA) reported that every single state saw a spike in overdose deaths and other addiction issues during the pandemic. Additionally, a 2021 study published by Psychiatry Research revealed a large increase in excessive drinking during quarantine or stay-at-home orders during COVID, resulting in increased alcohol addiction. 
Given the jarring changes we experienced both personally and professionally over the last year and a half, none of these current health problems in America are unfortunately surprising. The latter study set out to determine whether six months of isolation from COVID lockdowns caused changes in high-risk alcohol use, and the results were alarming. Following close to 6,000 individuals, the report showed that hazardous alcohol use increased every month for those in lockdown compared to those who weren't under any restrictions. And the greatest contributor to drinking more? Loss of employment.
Also discovered during the data gathering was a strong link between COVID and liver damage. According to Kaiser Health News, specialists at hospitals affiliated with Northwestern University, Harvard University, and Mount Sinai Health System in New York City said admissions for alcoholic liver disease have jumped by 50% since the beginning of the pandemic in 2020.
You may be able to help someone by paying attention to the warning signs of continued isolation, altered behavior, and depression.
And while specific alcohol addiction relapse rates aren't yet available, another study published by the National Center for Biotechnology Information (NCBI) suggests relapse rates of all preexisting mental health conditions increased during COVID-19, especially among those who suffer from a general anxiety disorder, depression, post-traumatic stress disorder (PTSD), obsessive-compulsive disorder (OCD), and bipolar disorder.
Despite COVID's apparent winding down, these statistics should serve as a startling wake-up call to the addiction issues that may be lingering with family or friends who struggled during the pandemic. Addiction doesn't discriminate. It can happen to anyone. You may be able to help someone by paying attention to the warning signs of continued isolation, altered behavior, and depression.
The Driving Force

While the impact effect is clear, what's clearer is the driving force of addiction throughout the pandemic: isolation. Those who are in recovery already know all too well that the key to surviving addiction is connecting to other people who are understanding or struggling with the same issues. The two founders of Alcoholics Anonymous (AA) figured this out back in the 1930s and created a system for like-minded individuals to meet up in person and talk about their disease in a safe environment.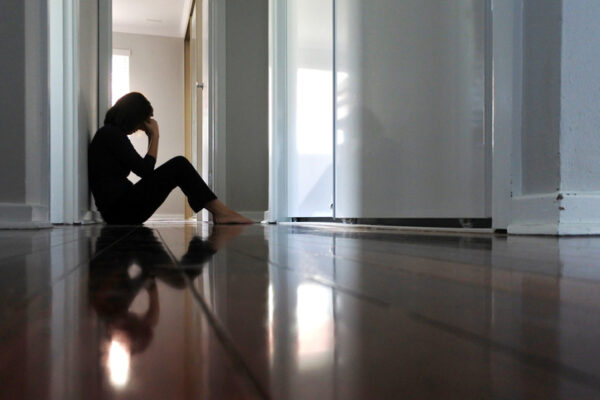 Alcohol addiction isn't just a substance disease, it's a thinking disease. If someone struggles with addiction, they're guaranteed to struggle internally with their own negative thought process — to which six months of isolation only intensifies. While stable individuals may have weathered the isolation just fine over the last year, alcoholics and addicts have truly suffered from having their lifeline of in-person connection severed. Recovery meetings were canceled all over the country, and while virtual meetings were eventually offered, they didn't carry the same power or weight as live gatherings. Addict or not, we all suffered, and alcohol usage increased as people sought something to help numb the loneliness. 
Making Healthier Choices
If you're still struggling with isolation from continued lockdown or stay-at-home orders and you've been drinking during quarantine more than you feel you should, it's important to stay connected with friends, family, and the outside world. Here are some healthy alternatives to consider next time you're tempted to turn to the bottle:
Zoom meetings with friends
Exercise
Get plenty of sleep
Meditation
Psychotherapy
Socially distanced outside meet-ups

 

Online recovery meetings
Seek treatment if needed
Let The Meadows Texas Help
If you or someone you care about needs professional help, we're here for you. The Meadows is an industry leader with an evidence-based approach to recovery, delivering every individual personalized trauma-informed care by addressing all types of childhood and emotional trauma. Our clinical team at The Meadows Texas campus is ready to guide you through your recovery journey in a safe and loving environment as we mix therapy with calming activities such as yoga, fishing, disc golf, and equine therapy. Located in gorgeous Princeton, The Meadows Texas specializes in the treatment of alcohol, drugs, and the co-occurring disorders that often accompany. You only have to take the first step, and we'll go from there in getting you the care you need.