Overcoming addiction can be a huge battle. The thought of going to rehab might frighten you. You might never want to get clean and sober. Or so you think. The truth is, people with substance abuse problems are at risk of overdose and death, and there's research to back this up. Unfortunately, more than 70,000 people died from drug overdoses in the United States in 2017 — that's a two-fold increase in just a decade. Luckily, you can still get clean, even if you don't want to (or think you don't want to).
Why Do Some People Not Want to Get Clean?
There are a number of reasons why you might not want to get clean. Perhaps you are just not ready to make the first step. Maybe going to rehab scares you. Or maybe you are in denial. You're not the only one who feels like this. Research shows that there were 22.7 million Americans with a substance use disorder in 2013, but only 2.5 million actually received treatment at a specialty facility. Around 25 percent of these people said they weren't ready to stop using.
The truth is, the longer you put off recovery, the harder it will be. Rehab isn't a scary place. It's a safe space where you can get the treatment you need and overcome addiction for good.
Getting Clean is Difficult
There is a stigma that surrounds people who don't want to get clean. However, these people are just as deserving of treatment as anyone else.
"To say that some addicts want to change and are deserving of the help necessary to recover, while other addicts don't and should languish on the streets or in prison, and to place me in the former category, would be factually incorrect," says Morgan Gliedman, Regional Director at the Addiction Policy Forum in Washington, DC.
"I was a tenacious, low-bottom addict, and I didn't want to get clean until after I already was clean. My recovery, at least in the beginning, was motivated in equal parts by fear of the legal system and love for my daughter. I didn't choose to stop; I was stopped, and then taught the tools to stay stopped."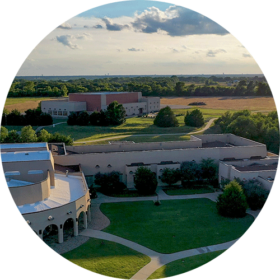 Choose a Rehab Center That Understands Your Individual Circumstances
There's no "one-size-fits-all" approach to alcohol and drug treatment. You have individual experiences that brought you to this point in your life. This is why you should choose a rehab center that understands your history, motivations, and personal battles.
The Meadows Texas is a treatment center that takes into account your individual circumstances. Here, trained staff will create a customized treatment plan based on your needs in order to improve your chances of recovery. It's that simple. After all, no two people are the same.
"Addiction is holding you back, but recovery is possible," says The Meadows Texas. "Our alumni and their families are evidence that, with treatment, life in recovery is possible. A healthier life, without dependency, is waiting for you. Are you ready to change your story?"
You might not want to get clean but making the first move and checking yourself into rehab could improve your life. A personalized treatment plan at the right facility could free you from addiction. Visit our treatment program information to find out if The Meadows Texas is the right fit for you.